I really don't consider myself a "material girl". I mean in the sense that I have to have all name brand or high end things for myself or my house. I like nice things. Who doesn't! But the price I pay or the brands that I buy are really not that important. If I see something I like that is kinda pricey...and it fits into my budget for the month...I buy it. If I see something I like that is low priced...as long as it isn't cheaply made...I buy it. I like things that are well made but most of all I like what I like and I usually like to give the things I like as gifts to friends and family.
Geez...I hope that doesn't make me sound like a snob! Really...I'm not. I really think you would like me if you all knew me! :)
And sometimes the things I like the most are not really material things at all. Sometimes they are just being a part of something fun and exciting. Something that is happening that I can share the excitement of with others who are just as excited as me.
Well anyway~~~
I thought I would make this post about some of the things I have that I am really kinda crazy about right now.
This list changes often so I may have to do another post about my favorite things in a few months...weeks...days!!
Not in any particular order but 1st on my list is this blanket throw I just recently purchased.
I saw this blanket throw at Dillard's before Christmas and knew that it would probably be going on sale for 50% off right after Christmas but I thought that by the time I was able to get there they would have sold out of them. Well...there was one left when I finally got there after Christmas! There was another one very similar to this one so I ended up getting 2. One for me & one for my husband. It is soooo nice and warm. And big too! LOVE IT! Love it even more that it was 1/2 price!!
Next on my list are these flameless candles.
I am so amazed with these flameless candles! They look so real when they are on. Not that pretty when they are not on but when they are on at night they look fabulous! And I love that I can set them to come on at a certain time every night and they automatically turn off a few hours later. These I thought were a little pricey but I love the safety factor of not lighting real candles and forgetting to blow them out. House fires --- one of my biggest fears!
Number 3 on my list is L'Occitane hand cream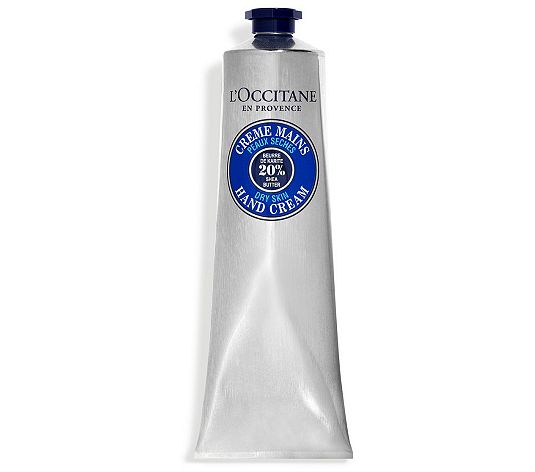 I am almost addicted to this hand cream! I love the smell of the original scent so much that I haven't tried any of the others. I gave this product to family members and friends for Christmas this year and I hope they love it as much as I do. The scent is great...not to flowery or strong but pleasant.
Number 4 on my list is Myers' Lemon hand soap & lotion.
I have this set near my kitchen sink. Love it!! I don't usually like fruit smells but this one is really nice. So clean smelling. And for as much as we use it, it seems to be lasting a pretty long time. And yet again, I am stuck on this scent but I would really like to try the others and maybe find something I like for my bathrooms.
And last on my list but by no means least...I am loving being from South Louisiana and supporting my 2 favorite football teams!!!
That's right~~~ nothing I purchased...not something material at all....but I am loving all the excitement of LSU and New Orleans Saints football! LSU will be playing Bama for the BCS Championship on January 9th. Their last game was close and I am hoping for another close game again (maybe not as close though). I love watching 2 great teams play especially for a championship game. I'm really not to much into the nasty rivalry that goes on. These are 2 great teams of hardworking young men and only one team can be number 1. Really hoping it's LSU though!! :) :)
And then there's our New Orleans Saints!! Oh how I love to watch this team play some football!!! The leadership of Sean Payton and Drew Brees is so inspiring! We are really hoping for another Super Bowl win but either way this team...in particularly Drew Brees... has done so much to uplift the spirit of New Orleans. Especially after the devastation of Katrina. He is the kind of sport figure kids should look up to. So happy to see good things happening for him!!
Well that's it ~~~ my Five Favorite things on Friday!!
What are your Favorite things?